(This scripture compilation is designed for reading aloud. Because it moves back and forth between the various gospels I suggest that, for continuity, you omit the citations and just focus on reading the text.)
The Barren Fig Tree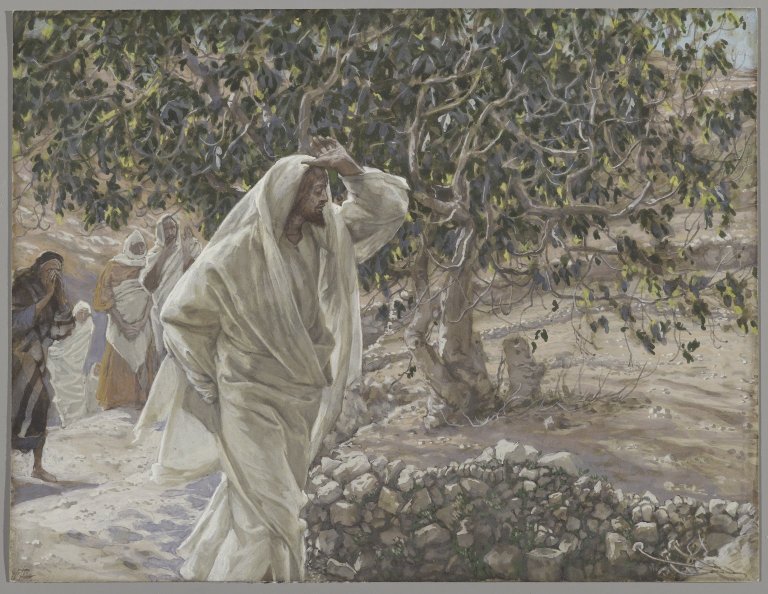 Matt. 21:
18 Now in the morning as he returned into the city, he hungered.
19 And when he saw a fig tree in the way, he came to it, and found nothing thereon, but leaves only, and said unto it, Let no fruit grow on thee henceforward for ever…
Jesus Weeps over Jerusalem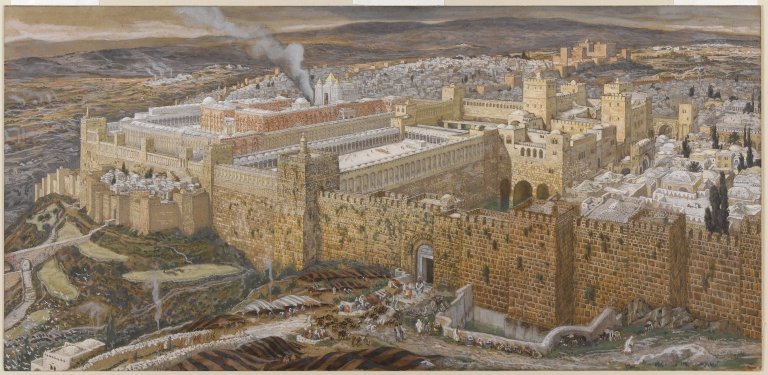 Luke 19:
41 ¶ And when he was come near, he beheld the city, and wept over it,
42 Saying, If thou hadst known, even thou, at least in this thy day, the things which belong unto thy peace! but now they are hid from thine eyes.
43 For the days shall come upon thee, that thine enemies shall cast a trench about thee, and compass thee round, and keep thee in on every side,
44 And shall lay thee even with the ground, and thy children within thee; and they shall not leave in thee one stone upon another; because thou knewest not the time of thy visitation.
Jesus Cleanses the Temple
 Hymn 247 (We Love Thy House, O God)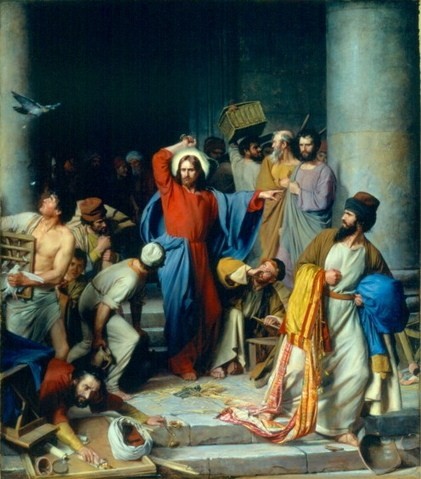 Prophecy – Isaiah 56:7 (See Prophecy section)
Matt. 21:
12 And Jesus went into the temple of God, and cast out all them that sold and bought in the temple, and overthrew the tables of the moneychangers, and the seats of them that sold doves,
13 And said unto them, It is written, My house shall be called the house of prayer; but ye have made it a den of thieves.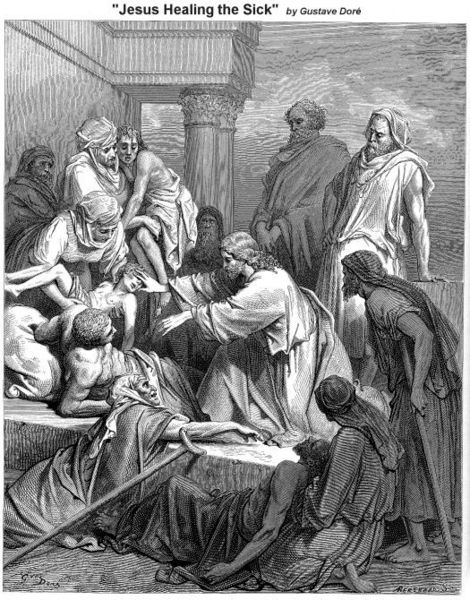 14 And the blind and the lame came to him in the temple; and he healed them.
15 And when the chief priests and scribes saw the wonderful things that he did, and the children crying in the temple, and saying, Hosanna to the Son of David; they were sore displeased,
16 And said unto him, Hearest thou what these say? And Jesus saith unto them, Yea; have ye never read, Out of the mouth of babes and sucklings thou hast perfected praise?
Some Rulers Reject Jesus. Some Believe, but Fear.
Prophecy – Isaiah 53: 1, Isaiah 6: 9-10 (See prophecy section)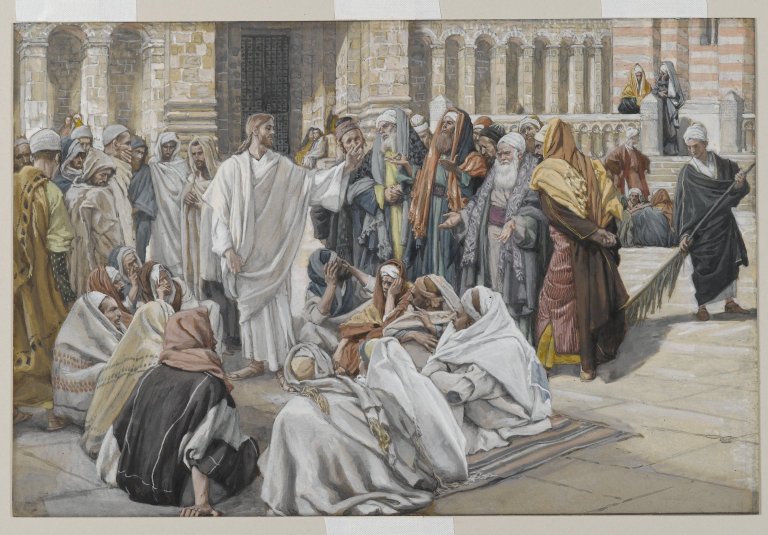 John 12:                               
37 But though he had done so many miracles before them, yet they believed not on him:
38 That the saying of Esaias the prophet might be fulfilled, which he spake, Lord, who hath believed our report? and to whom hath the arm of the Lord been revealed?
39 Therefore they could not believe, because that Esaias said again,
40 He hath blinded their eyes, and hardened their heart; that they should not see with their eyes, nor understand with their heart, and be converted, and I should heal them.
41 These things said Esaias, when he saw his glory, and spake of him.
42 Nevertheless among the chief rulers also many believed on him; but because of the Pharisees they did not confess him, lest they should be put out of the synagogue:
43 For they loved the praise of men more than the praise of God.
44 Jesus cried and said, He that believeth on me, believeth not on me, but on him that sent me.
45 And he that seeth me seeth him that sent me.
46 I am come a light into the world, that whosoever believeth on me should not abide in darkness.
47 And if any man hear my words, and believe not, I judge him not: for I came not to judge the world, but to save the world.
48 He that rejecteth me, and receiveth not my words, hath one that judgeth him: the word that I have spoken, the same shall judge him in the last day.
49 For I have not spoken of myself; but the Father which sent me, he gave me a commandment, what I should say, and what I should speak.
50 And I know that his commandment is life everlasting: whatsoever I speak therefore, even as the Father said unto me, so I speak.
Jesus Teaches in the Temple during the Day and Returns to Bethany at Night
Luke 19:
47 And he taught daily in the temple. But the chief priests and the scribes and the chief of the people sought to destroy him,
48 And could not find what they might do: for all the people were very attentive to hear him.
Luke 21:         
37 …and at night (Matt. 21:17 he left them and went out of the city into Bethany) and abode in the mount that is called the mount of Olives.